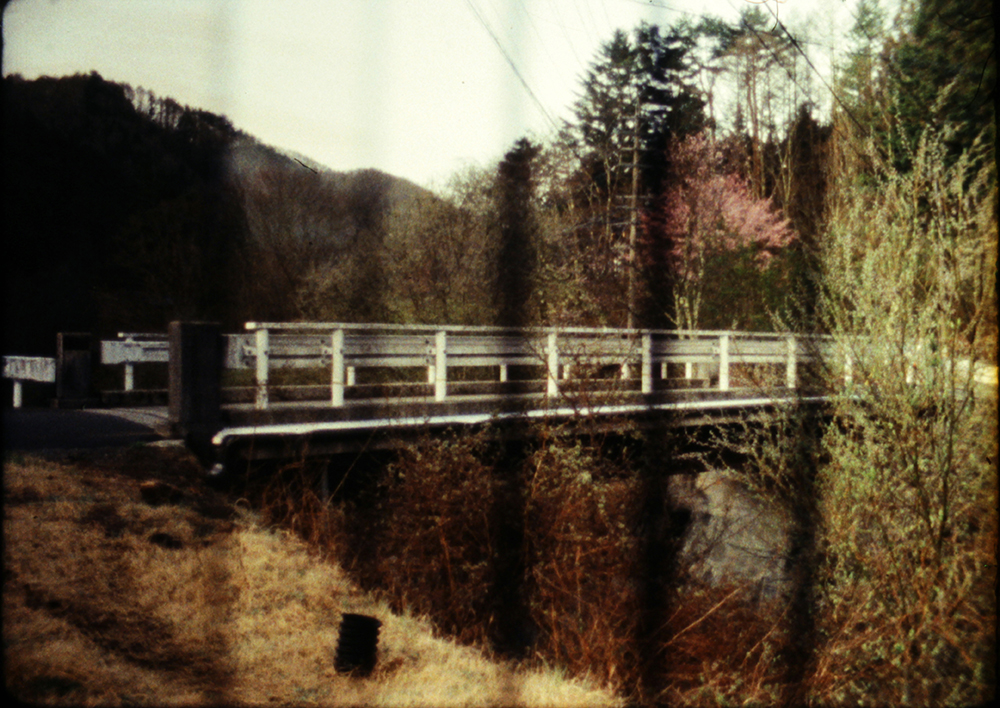 Shot using a masking technique and several exposures which collapse temporalities, Tomonari Nishikawa's Ten Mornings Ten Evenings and One Horizon is an intimate and clever 16mm portrait of bridges on the Yahagi River.

Ten Mornings Ten Evenings and One Horizon shows ten bridges on Yahagi River, which runs near where I grew up in Okazaki, Aichi Prefecture, Japan. I shot each bridge twice, first in the morning and again in the evening of the day. I exposed only one sixth of the frame at a time and exposed the entire film six times to have a full-size image, from the left side of the frame to the right side. The morning shots show the left side dark, as it was darker when I did the first exposure than when I was exposing the last part, and the evening shots show vice versa. Yahagi River has about 70 bridges. The bridge in the first shot is the closest to the source of the river, which is in Hiraya Village, Nagano Prefecture, and the last bridge is the last one before the river merges into the ocean.




A travelogue film of sorts in which various cities melt into prismatic tapestry. A lack of familiarity with these surroundings breed a distant and fleeting view of space - repeatedly navigating from light to dark; alleyway to highway. This spastic dance with the Bolex turns the heads of onlookers and leaves my neck sore. An unwavering choreography between projectors collapses months to minutes; swiping between continents.
Shot in Rotterdam, Tokyo, Los Angeles, Beijing & Nantes. Printed & Processed at Negativland Motion Picture Lab, Brooklyn, NY.

Simon Liu was raised between Hong Kong and Stoke-On-Trent, UK and now lives in Brooklyn, USA. His films have been presented at institutions and festivals internationally such as the International Film Festival Rotterdam in 2016 & 2017, BFI London Film Festival, Hong Kong IFF, Hamburg ISFF, the Festival du Nouvéau Cinéma, Maryland Film Festival, Untitled Art Fair, CROSSROADS (w/ SF Cinematheque), EXiS, Paris Festival of Different & Experimental Cinemas and Mono No Aware IX & X. His most recent multiple projection 16mm work Cluster Click City Sundays premiered at DREAMLANDS: EXPANDED, an expanded-cinema series held at Microscope Gallery in conjunction with the Whitney Museum of American Art's exhibition "Dreamlands: Immersive Cinema & Art, 1905 - 2016".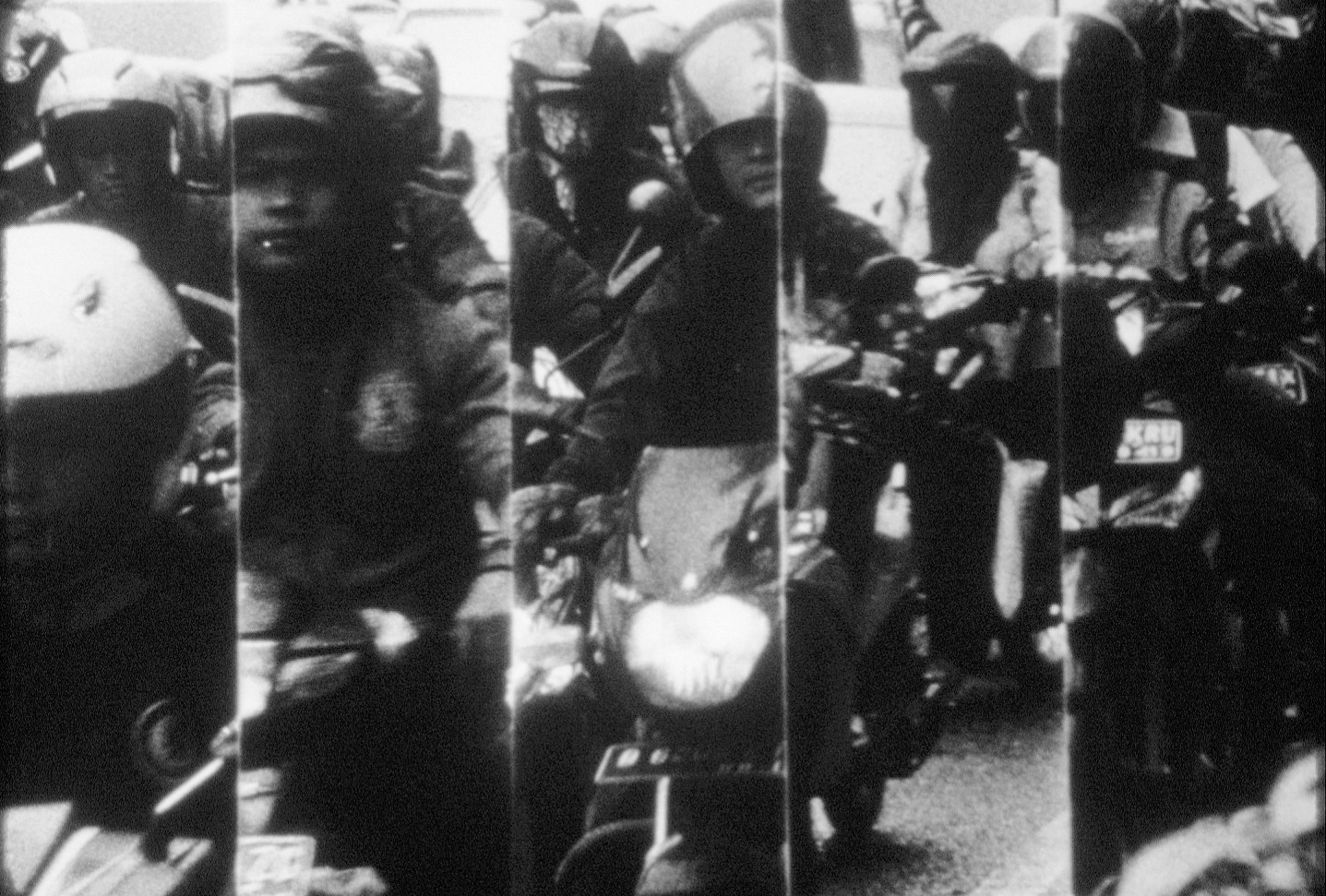 Jakarta traffic moves with the harmonious chaos of complex self organising entities everywhere. Through contact printer matteing techniques this mass transport becomes denser and denser until only the fluid futility of motion/motionlessness remains.
Jakarta traffic stands as proof of the paradox of motion.

Ten Mornings Ten Evenings and One Horizon, Tomonari Nishikawa, 10 min, 16mm

Cluster Click City Sundays, Simon Liu, 2017, 12', 3x16mm

Pancoran, Richard Tuohy & Dianna Barrie, 9 min, 16mm