Filmwerkplaats is WORM's own artist-run film lab. A workspace dedicated to DIY analogue practice, geared towards artists interested in film as an expressive, physical medium. Part of WORM, the ultimate test environment for alternative art production, experimental ways of living and non-academic knowledge development. We are a network organisation at the intersection of (popular) culture and (performing) arts, fuelled by an abiding interest in all the inspiring, beautiful, urgent, vital, raw, unruly and / or crazy shit that our fellow human beings come up with. We do not see the chaos that comes with it as a problem; rather we use it as energy for action.
filmwerkplaats[@]worm[.]org
FILMWERKPLAATS
projects
research
equipment
technical resources
events

members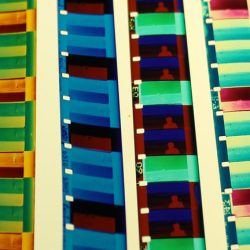 EVENTS AT WORM AND FILMWERKPLAATS
Events coming up at WORM:

Screenings, festivals and hands-on workshops at Filmwerkplaats
PAST EVENTS
UPCOMING EVENTS
A selection of past screenings, festivals and workshops hosted by Filmwerkplaats.