members + artists
EQUIPMENT
filmwerkplaats[@]worm[.]org
FILMWERKPLAATS
projects
research
equipment
technical resources
events

TECHNICAL RESOURCES
VIDEO TUTORIALS
Animation stand
An animation stand and vertically mounted rostrum camera allows filmmakers to copy artworks and objects in 2D or 3D laid out on the table onto film. It is the basis of stop-motion and cel animation and also provides a good setup for titling, still frames, and other effects.

The objects are lit from in front, using polarizing filters, at 45 degrees from the optical axis. A cross-polarizing filter in front of the mounted camera avoids reflections from the objects under the lights. The camera lens can be changed with different focal lengths to alter the size of the object in frame.

Colour balance can be controlled and effects added with gels over the lights or filters in-camera.
CAMERA + PROJECTION
WET LAB + PROCESSING
PRINTING + COMPOSITING
FILM EDITING
SOUND ON FILM
COLOUR ANALYSIS
FILM
SCANNING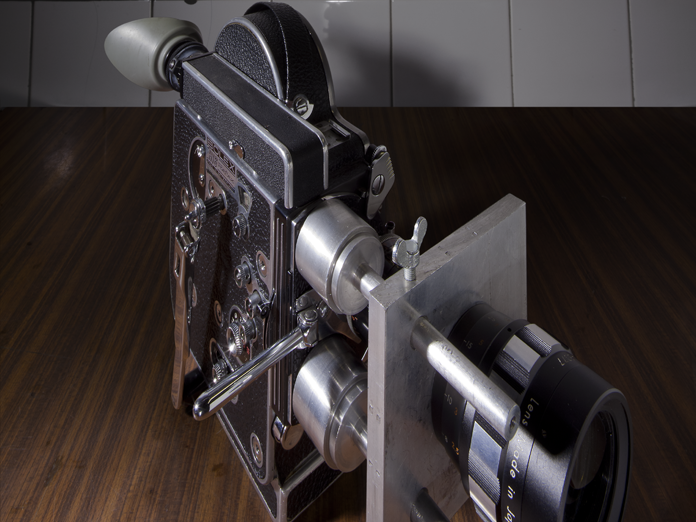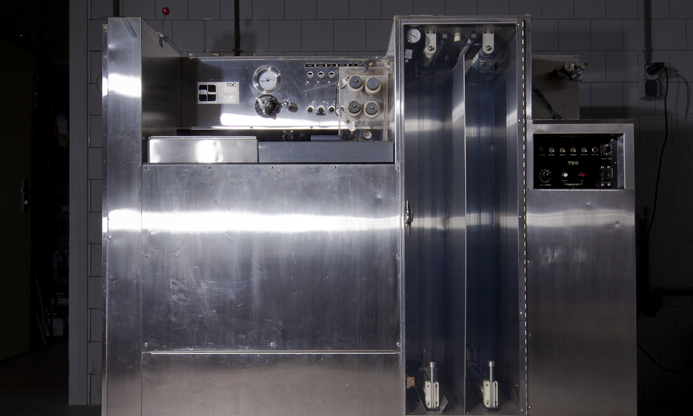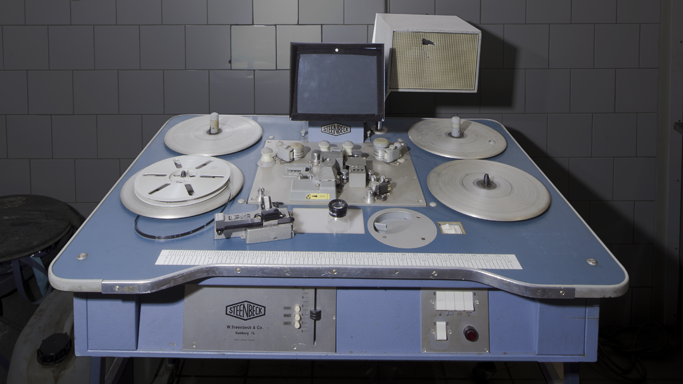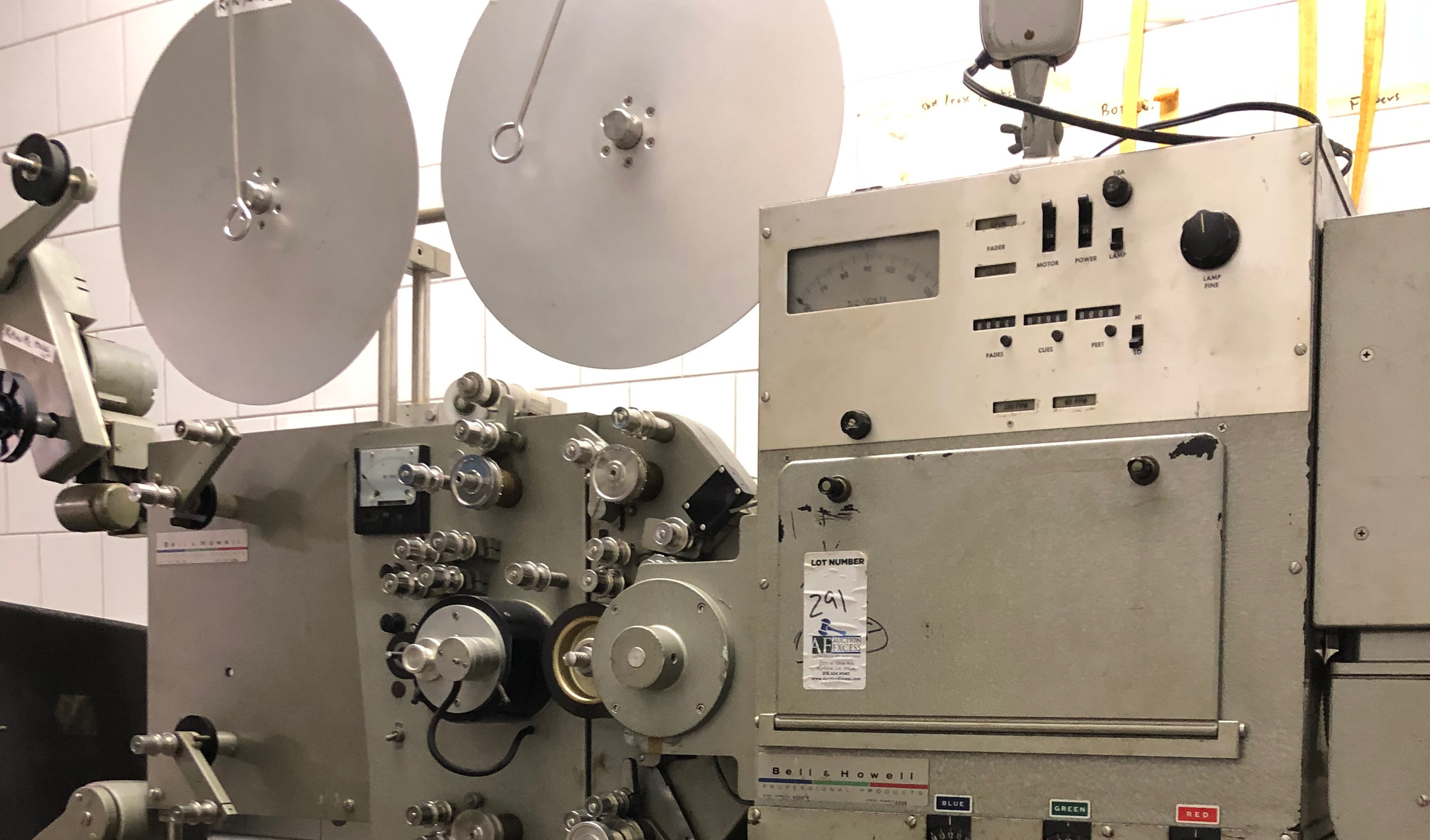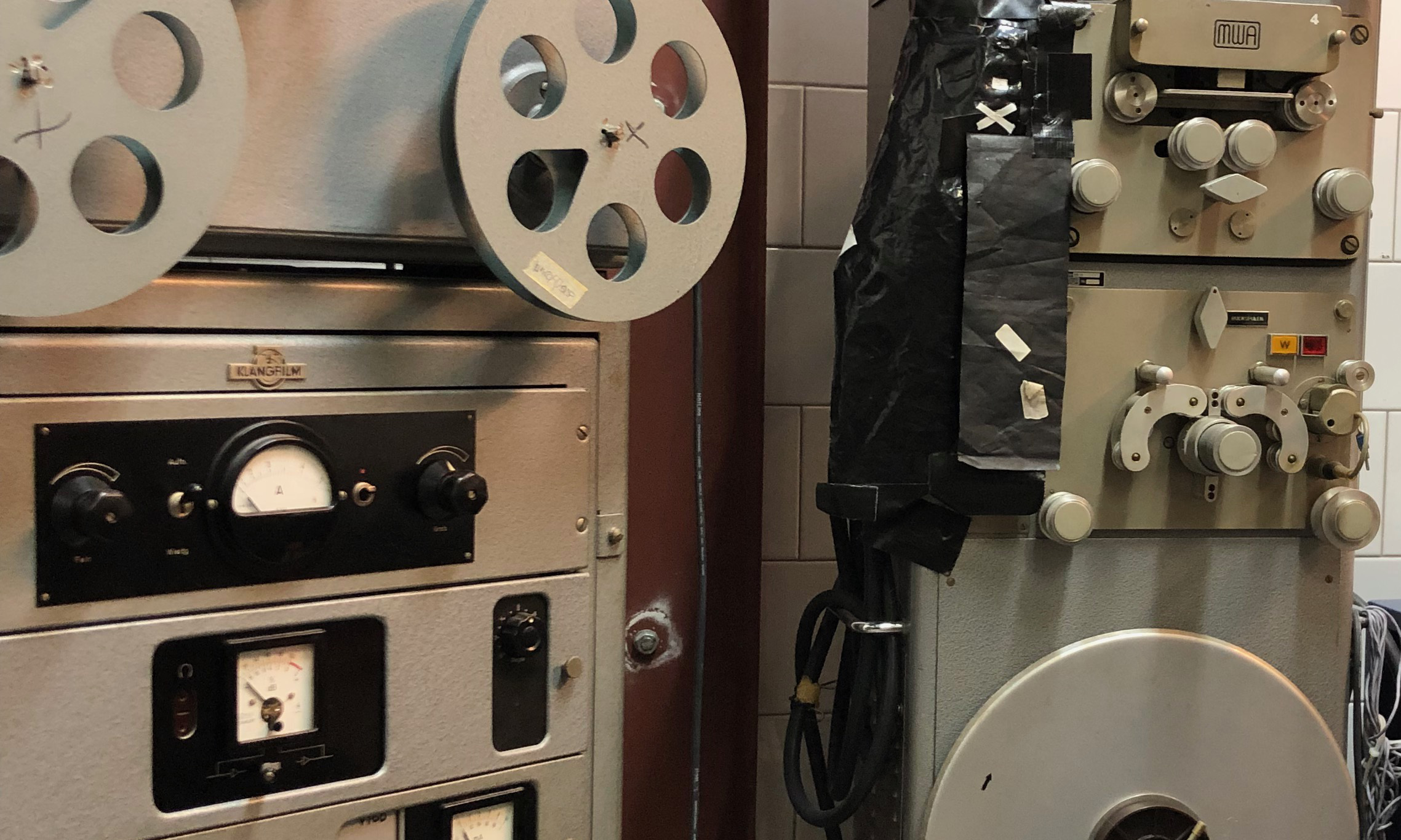 Equipment overview
RESOURCES
ANIMATION STAND
INSTRUCTIONAL VIDEO Animation stand
LINKS
ANIMATION STAND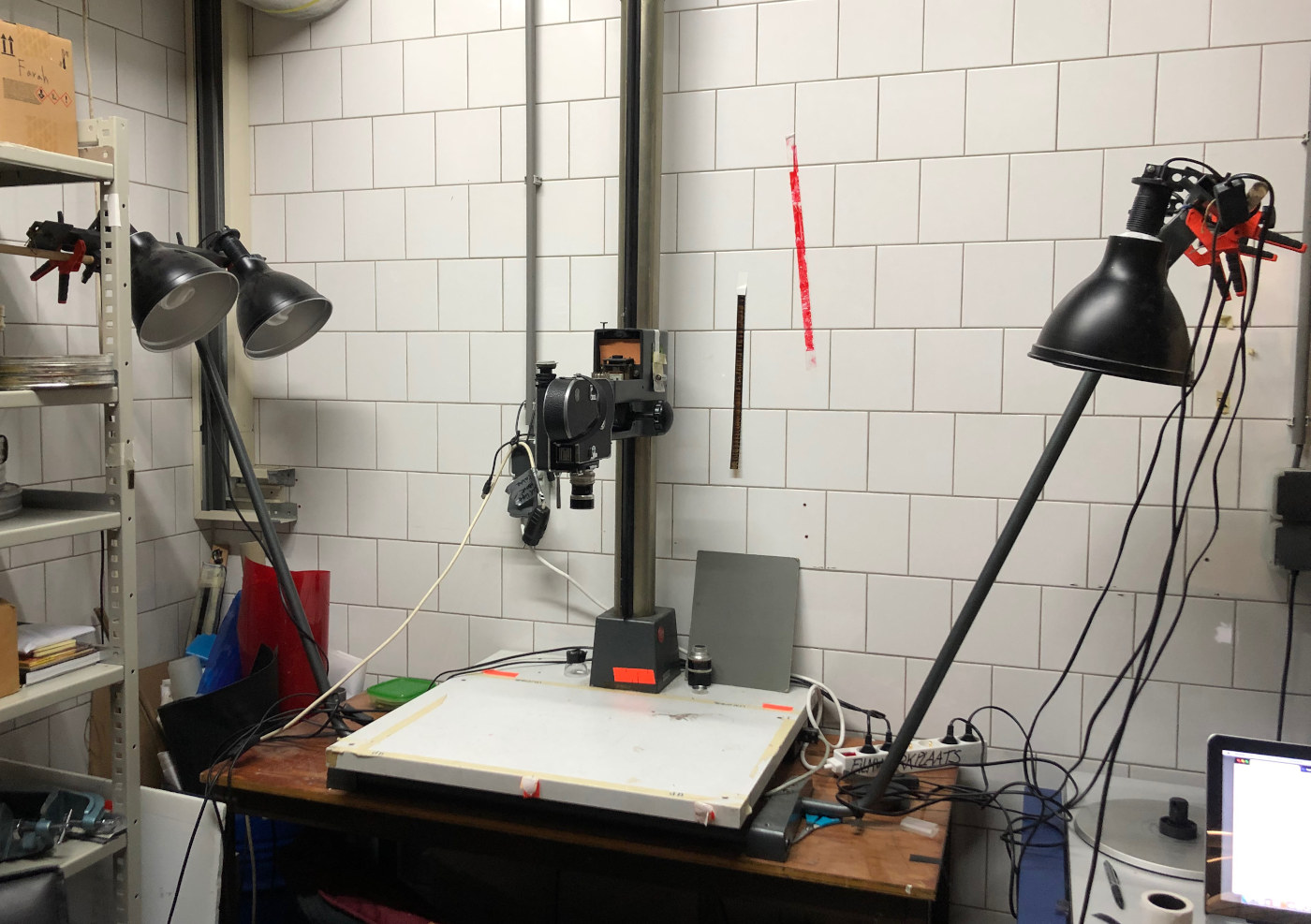 SPARE TIME LABS How To Build a Simple Animation Stand